Happy Monday!  I hope everyone had a great weekend.  Today, I have an awesome project from Anne who writes the awesome blog, Circus Berry.  I am so in love with her nautical rope hurricanes and she is sharing a great tutorial with you here today 🙂
****************************************************************
Hello Just Us Four followers! I'm Anne from Circus Berry, helping out Shannah while she takes some R&R time and I am thrilled to be a part of her guest posting crew this month.
I am a licensed Speech-Language Pathologist-turned-business owner and blogger, living the American dream outside of Buffalo, NY with my husband, our two children, and our dog Mojo. I am a perpetual crafter, decorator, and inventor of reasons to have celebrations…everyday. I have a passion for food, sunshine, fitness, alt rock, flavorful drinks, things that sparkle, and the color blue. The Circus Berry blog is an extension of my party-styling and concept design business, where I share all things related to living and loving life. Thanks for coming!
The nautical theme is pretty popular right now, and with it all things wrapped in rope. I personally love the idea. I have a dream of spending summers in Rockport, Massachusetts someday, decking my coastal home in all things New England, beach, and nautical. In the meantime, though, I will just deck my front porch in that style.
To add to the front porch collection, I crafted these quick (and inexpensive, relative to the store-bought originals) rope-wrapped hurricanes.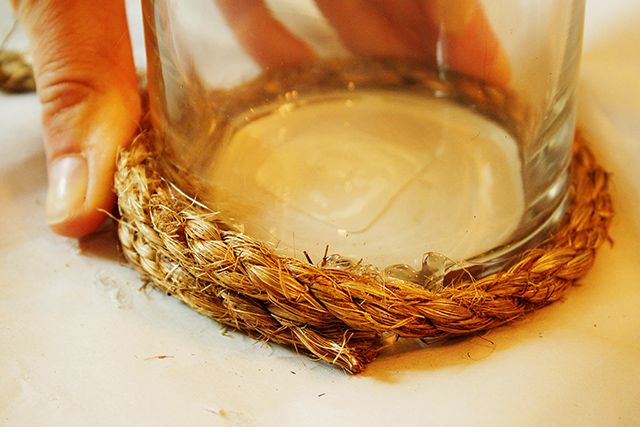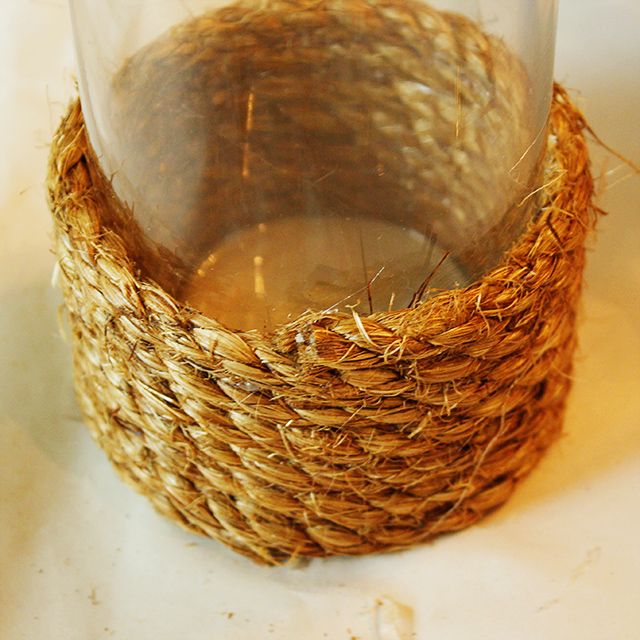 Start at the bottom of your glass hurricane and, a little bit at a time, put on some hot glue followed by your rope. I set the hurricane down and pushed the rope as far down as I could as I went, keeping it snug so that the base was level and the rope sat nicely on top. I was a little messy with the glue at the start, which is mostly ok because it was covered by rope. However, as you work your way up, it is important to be a tad neater, so that you aren't seeing the glue seep out.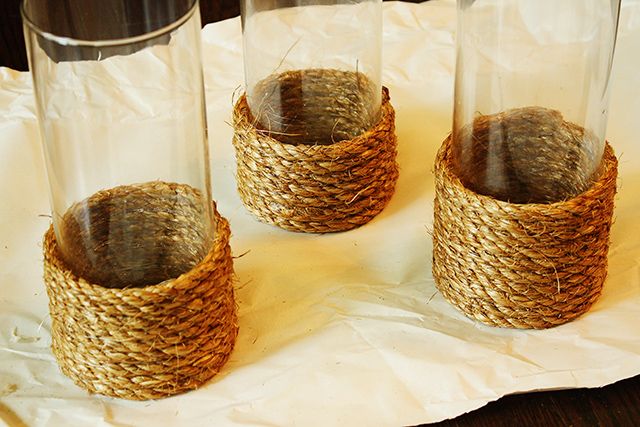 That's all there is to it. I filled mine with some sand and a battery-operated votive. A pillar, some flowers, or some water and a floating tea light would all look great too!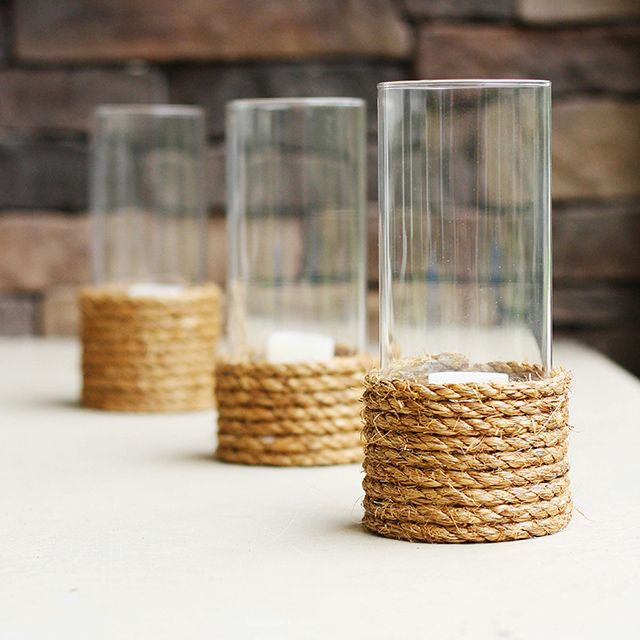 Thank you Shannah and the Just Us Four readers for having me! It has been a pleasure! You can check out more DIY, recipes, drinks, photography, parties, and life in general at:

*****************************************************************
Thank you so much, Anne! Those hurricanes are gorgeous and your tutorial was perfect.