I love fall! After spending a week at the beach, I am looking forward to cooler temperatures and all things fall! Today's guest post is all about getting ready for fall with a super fun craft: fall felt hoop art!
*****************************************************
I'm so excited to be guest posting for Shannah! My name is Albion, but most people call me Abby and I blog at Albion Gould. I have four young daughters, so I enjoy projects that don't take a lot of time or can be done in bits and pieces. In that vein, I'm sharing an easy fall felt hoop art craft with you today.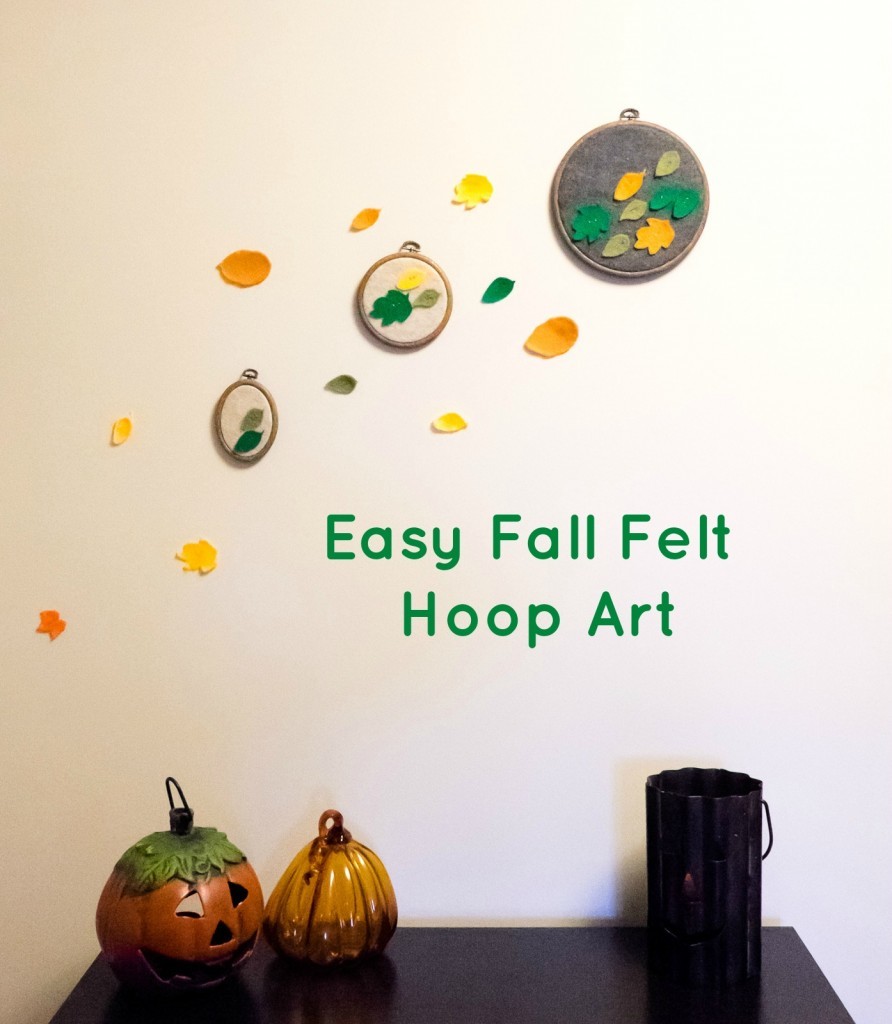 Fall is my favorite season and if I could live in a world where it's fall year round, I would. I love seeing the leaves start to change colors and there's nothing better than that fall wind with them swirling around. I tried to create hoop art to reflect that.
For this craft, you'll need:
felt in fall colors
hoops
needle & thread
scissors/cutting machine/leaf templates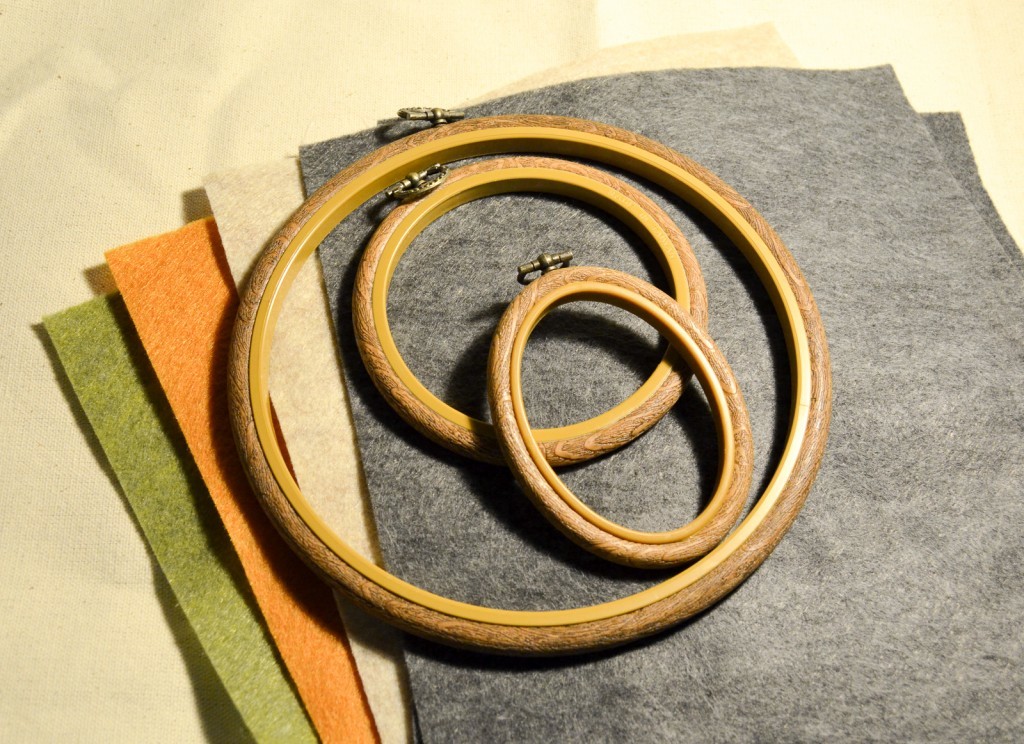 Start by putting your base colors of felt in the hoops. Trim the excess felt.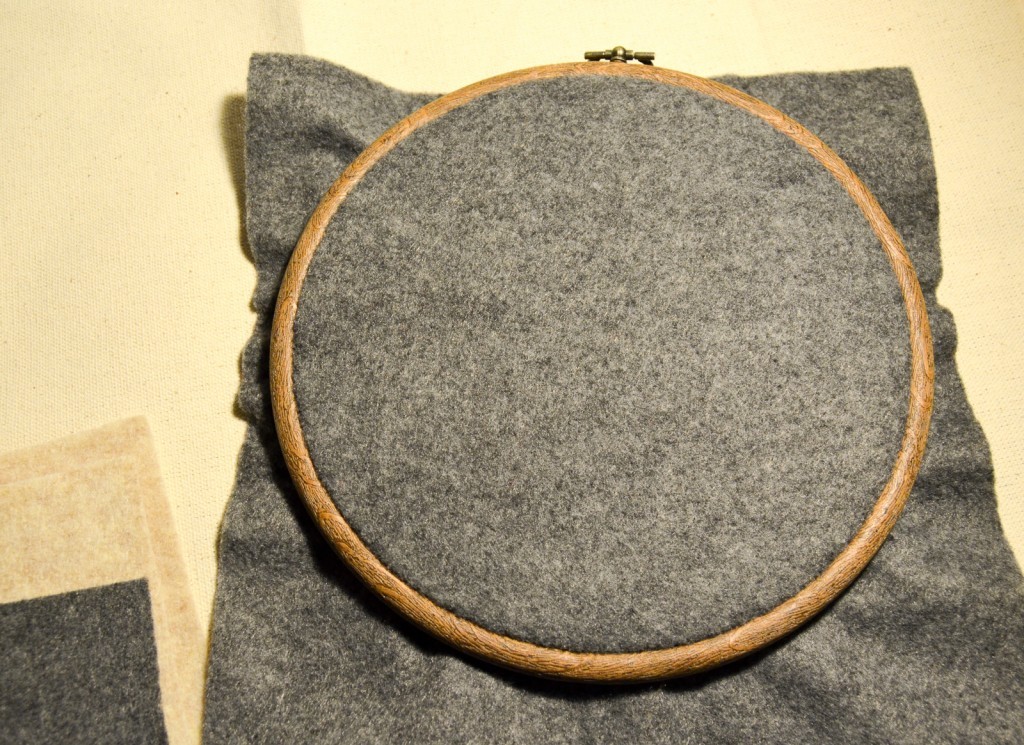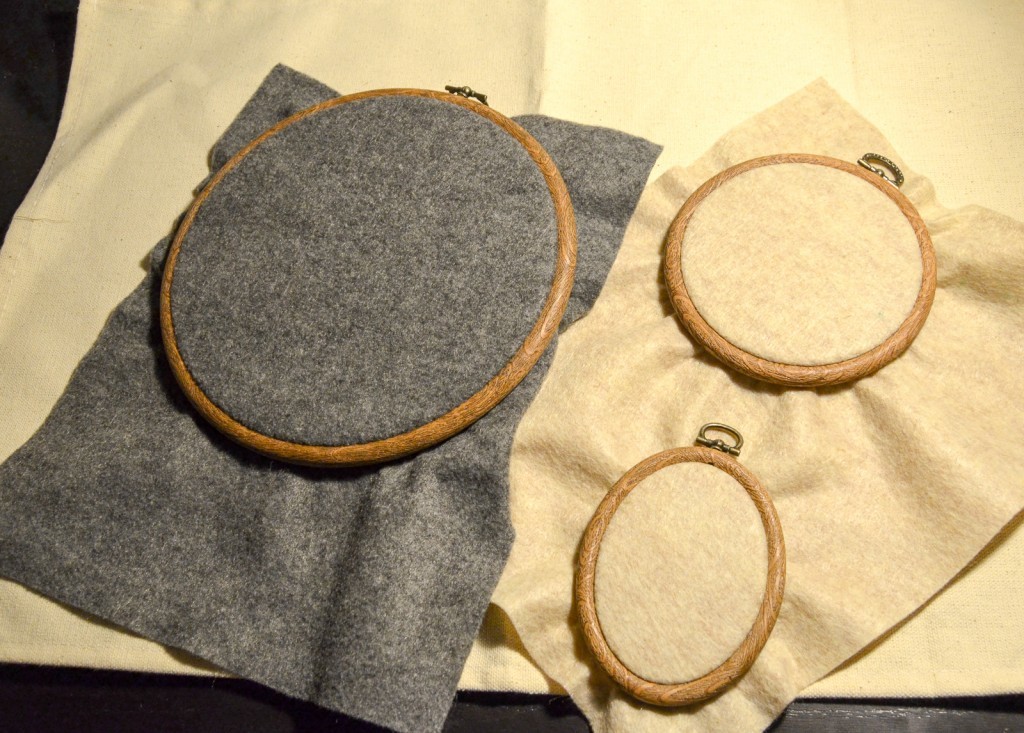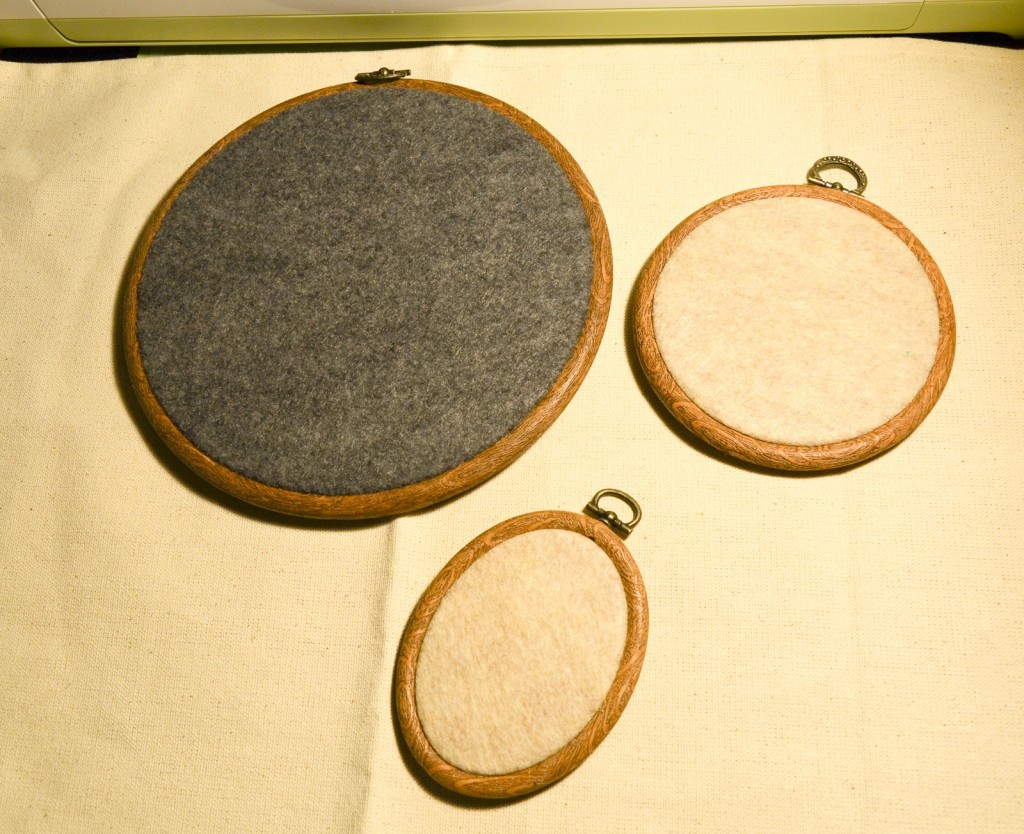 I used my Cricut Explore to cut out my leaves. I ironed on interfacing to the felt, loaded it into the Cricut, and cut out all the leaves I wanted.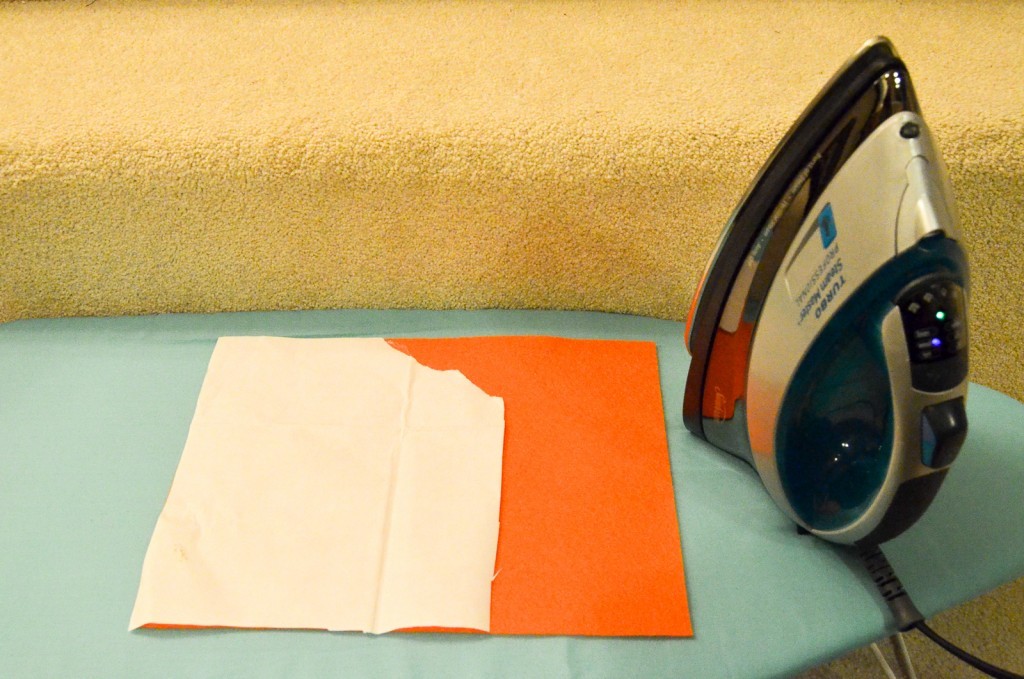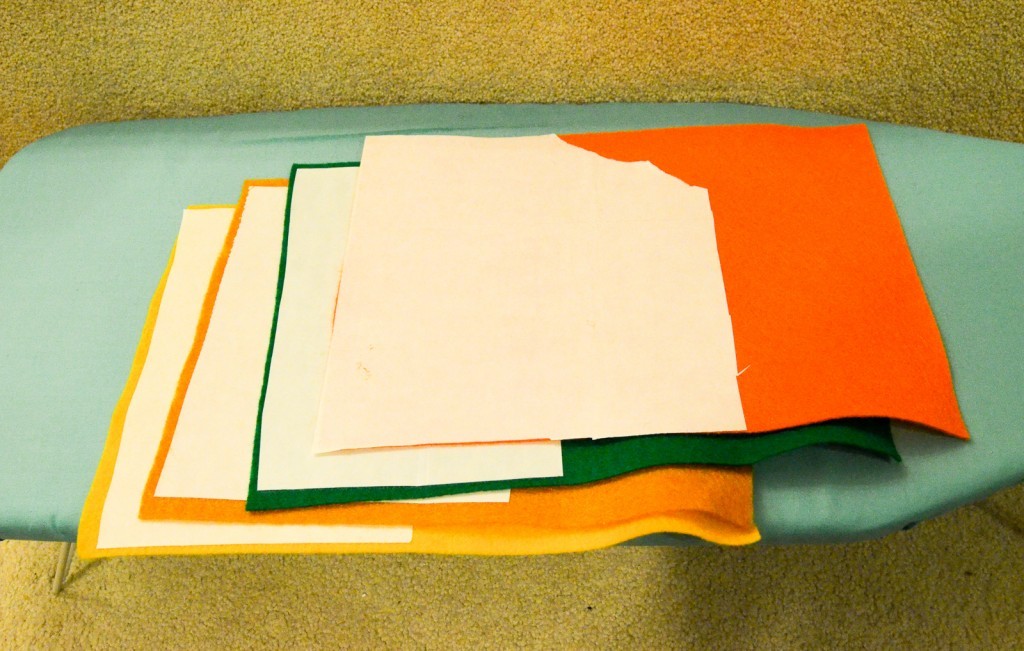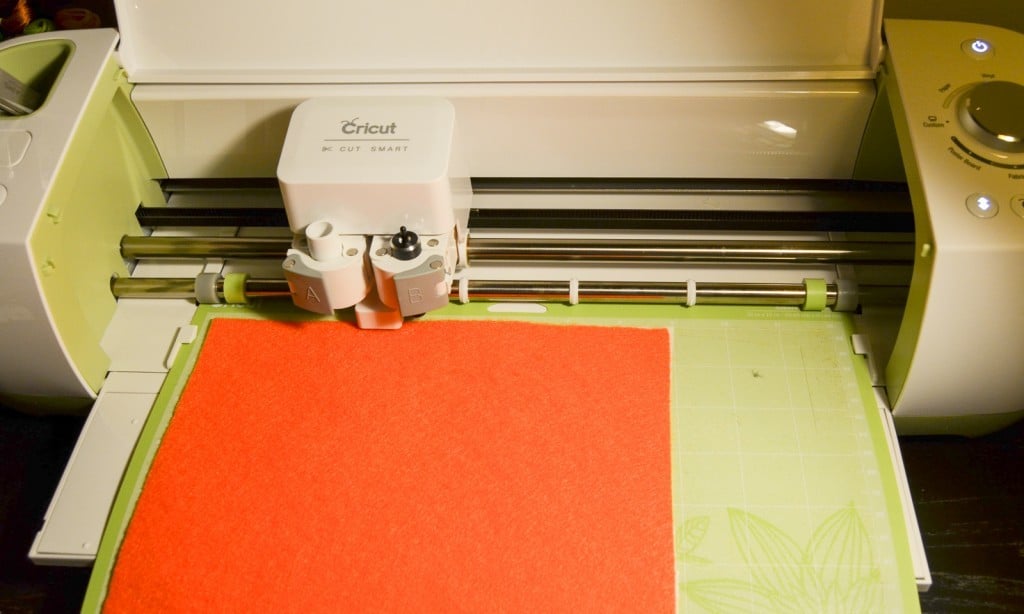 When you have your pile of leaves, start arranging them how you want. I imagined a breeze coming from one direction and swooping them across the hoops. Once they're placed where you want, stitch each leaf onto the hoop. I used two cross stitch stitches on each leaf.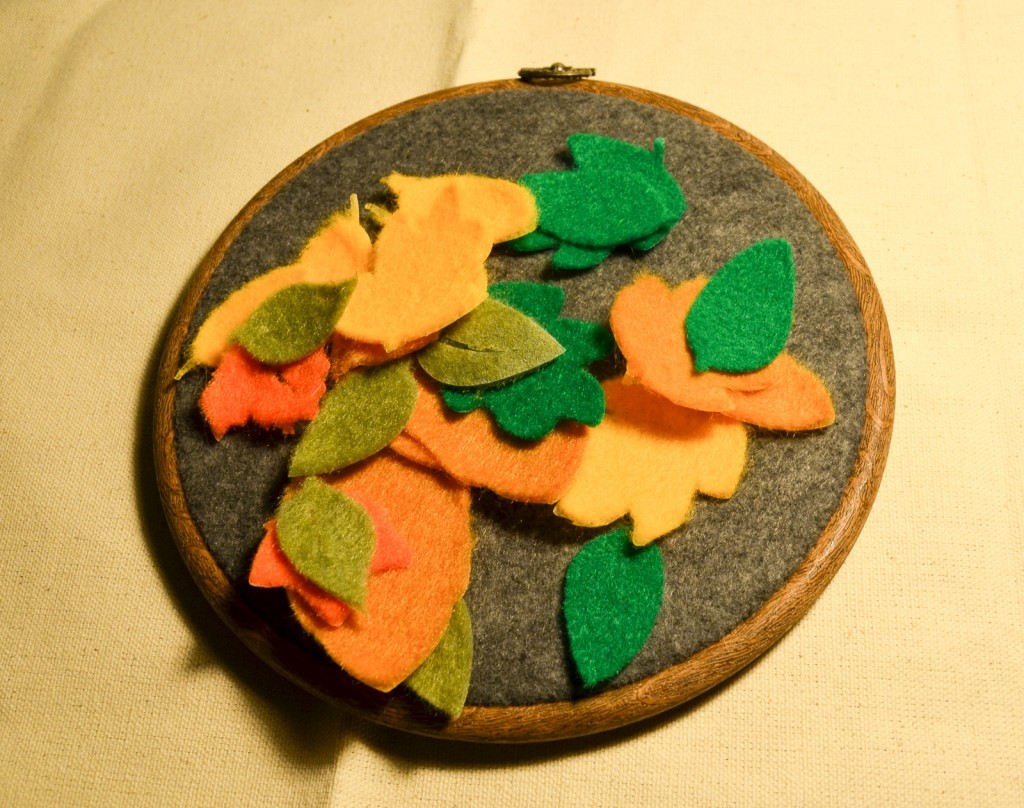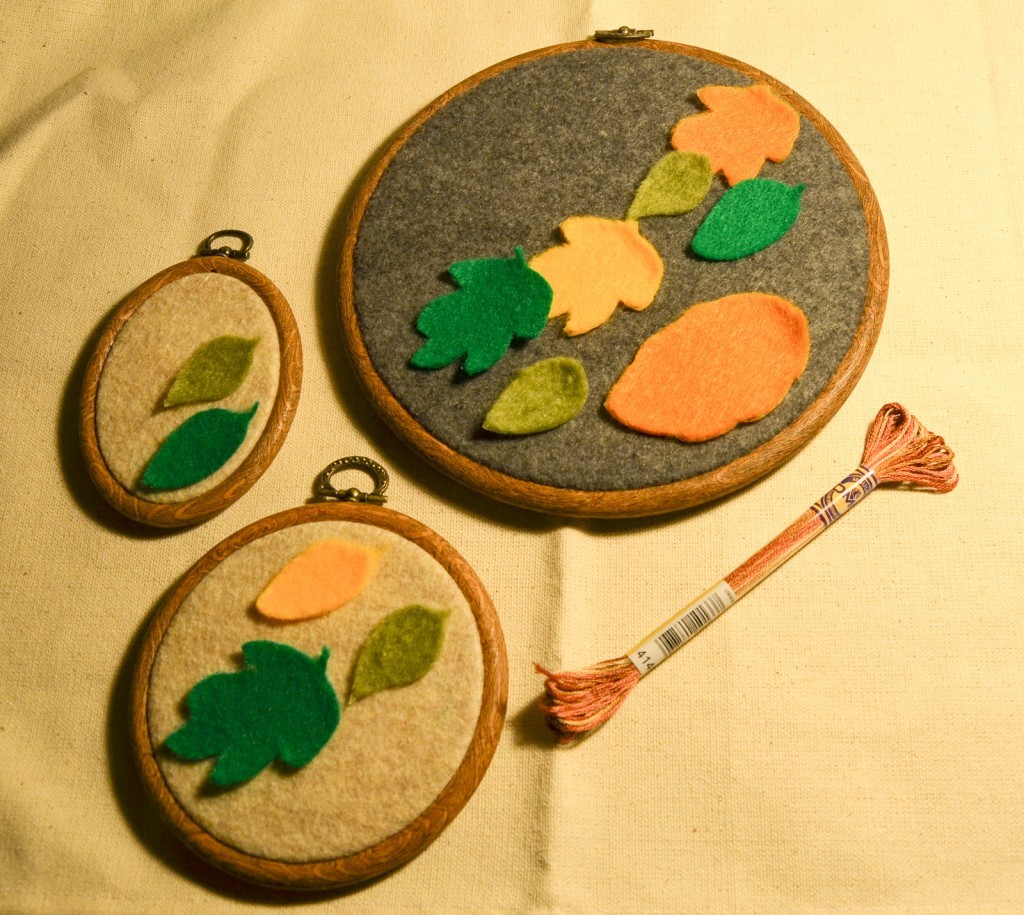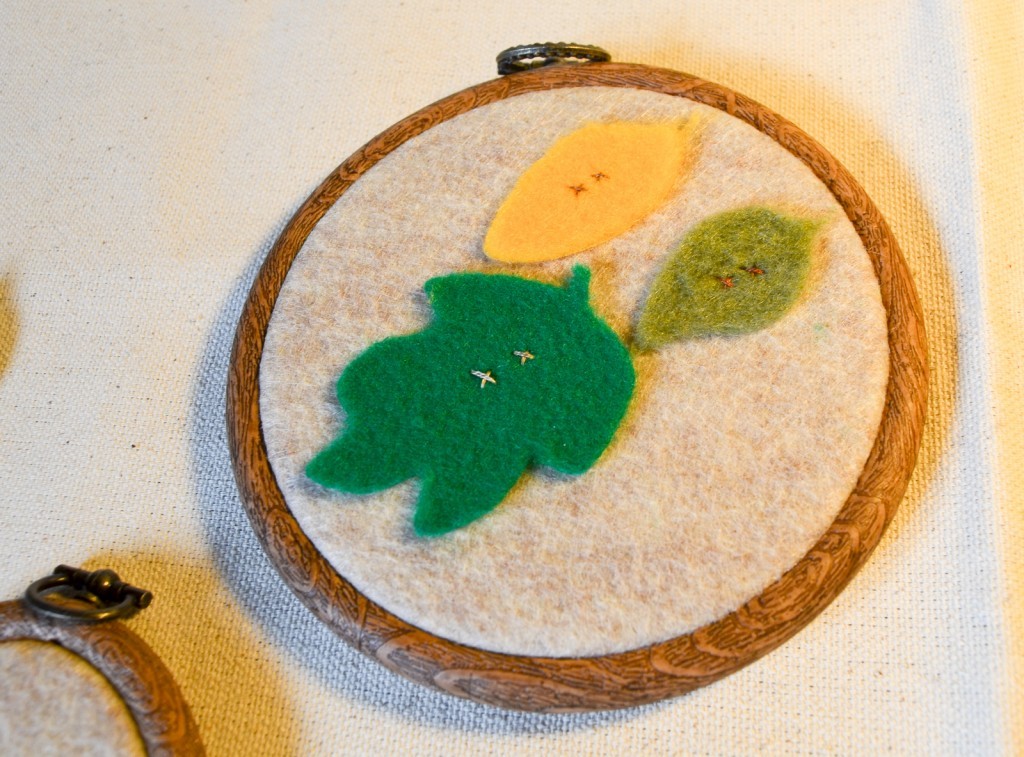 You're ready to hang your hoops! We have a corner that never got decorated properly, so we use it for seasonal decorations. I had some extra leaves and let the girls stick them on the wall with some painter's tape (kids and stickers, right?!).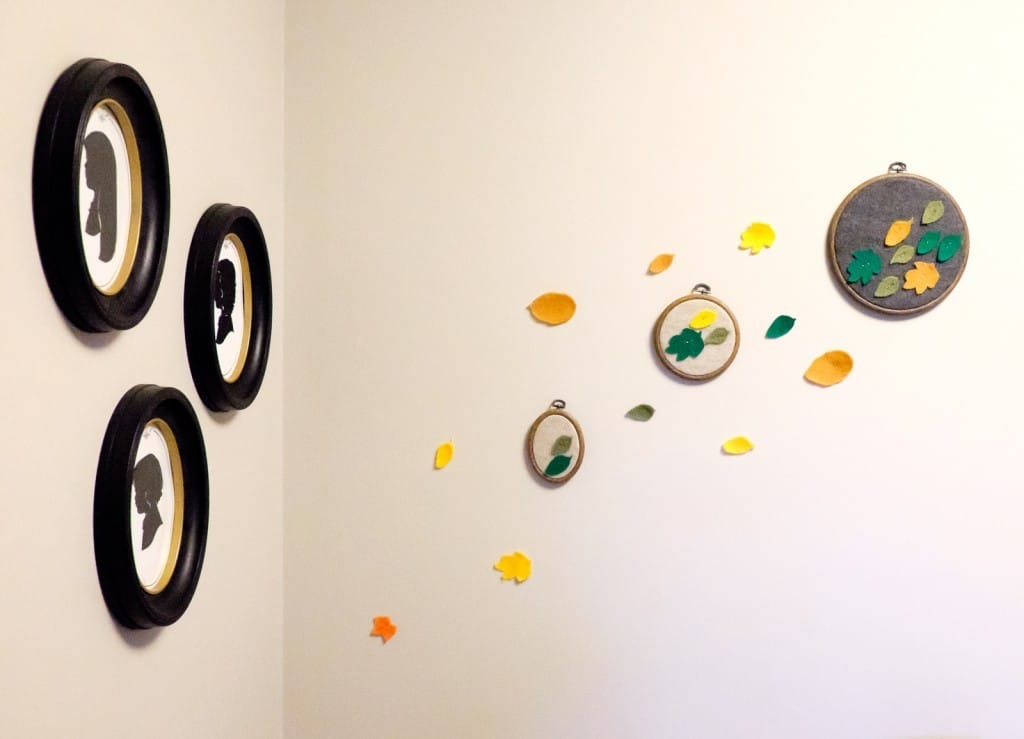 I hope you enjoyed this easy fall felt hoop art craft! I'd love for you to come over and check out some of my other recent projects, like my Felt Fascinator, Coffee Love Mug, and Fall Candle Centerpiece.
Thanks so much for having me, Shannah!