Hi! I'm Danita and I very excited to be guest posting for Shannah here at "Just Us Four."  I have a passion for all things food. I love planning it, preparing it, sharing it and of course eating it! At O Taste and See I blog about my family's favorite recipes and often the stories behind them.  My husband says it's about, "Real Food for Real People", that means, simple, easy, delicious dishes, made from ordinary ingredients.  If your reading about it, we've probably recently eaten it.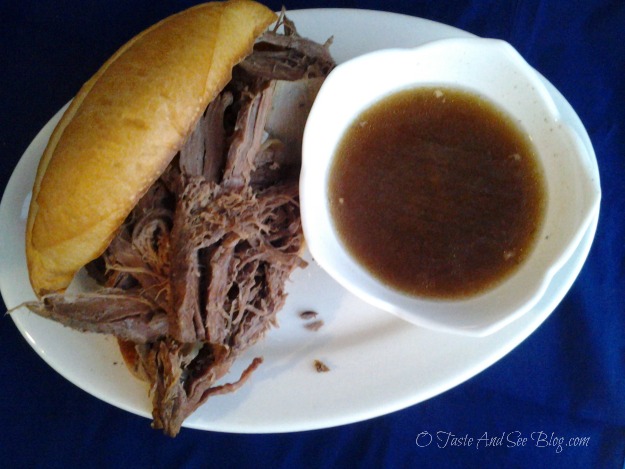 The Christmas Season is finally here!  Our family very much enjoys this time of year but it can get busy. There are many extra activities, errands, and shopping, which seems to leave little time for dinner preparations. The best solution I have found for this is…crock pot meals.
I especially like using the crock pot when I'm going to be gone most of the day.  There's nothing better than walking in the door after a hectic day to the smell of "dinner's ready".  These crock pot French Dip Sandwiches are perfect for just such a day.
Here's the Recipe:
3 lb boneless beef roast
1/2 tsp salt
1/4 tsp pepper
1 large onion (or 2 medium)
3 cups small button mushrooms, sliced
2 cups beef broth
1/2 cup red wine
4 cloves garlic, minced
1/2 tsp thyme
French style rolls or hoagie buns
Provolone cheese – optional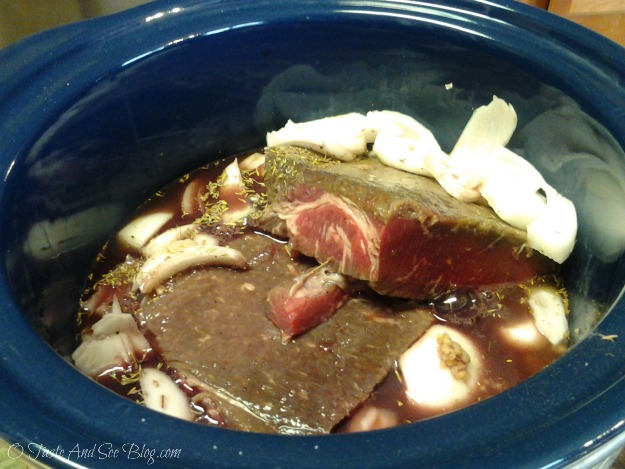 Cut onions into thick slices
Sprinkle roast with salt and pepper and place in crock pot
Add all other ingredients and cook on low 10-12 hrs or high 5-6 hrs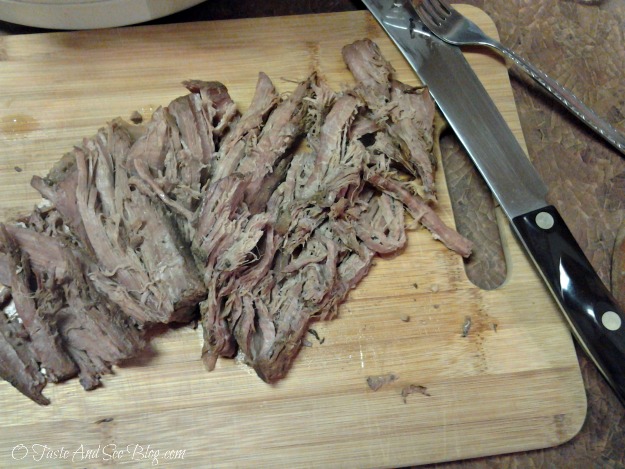 When meat is done remove from liquid and shred
Preheat broiler. Place sliced rolls, cut side up on a large baking sheet
Place meat on bottom half of roll and top with cheese (if desired)
Broil 3-4 minutes or until cheese has melted and bread toasted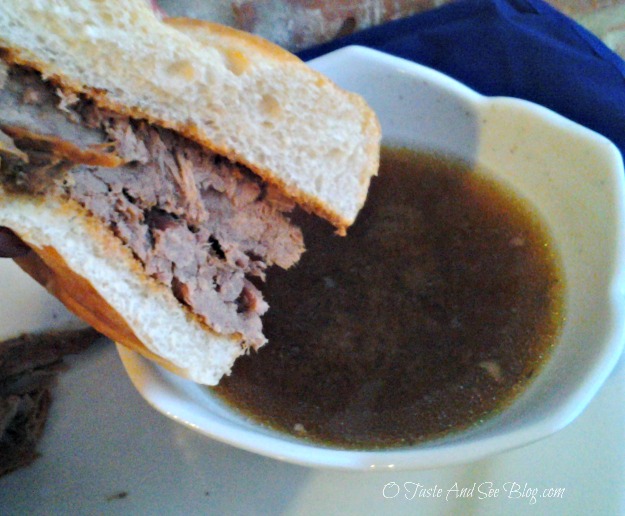 Serve with au jus for dipping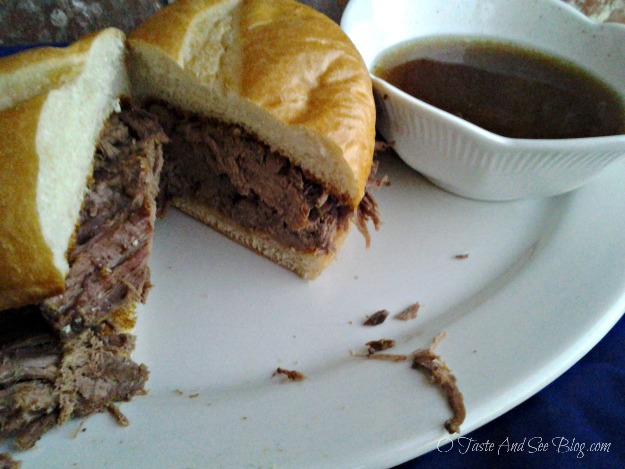 Thanks so much, Shannah, for allowing me to guest post here today!  Thanks also to everyone who stopped by to check out my French Dip Sandwich.  I'd love for you to stop by O Taste and See and check out other great recipes from quick and easy weeknight dinners to more "fancy" dishes for entertaining.  You can also connect with me at Facebook , Twitter, Pinterest, Google+, and Instagram