This is a Sponsored post written by me on behalf of Pompeian for SocialSpark. All opinions are 100% mine.
Olive oil is all the rage. It is the crux of the Mediterranean diet and famous, in part, thanks to Rachel Ray constantly referring to "EVOO".
Did you know that there is another healthy oil that should be a part of your diet?

I have recently starting cooking more often with grapeseed oil in addition to using more traditional olive oil. Grapeseed oil has an extremely high smoke point and a light taste which makes it fantastic in so many types of recipes.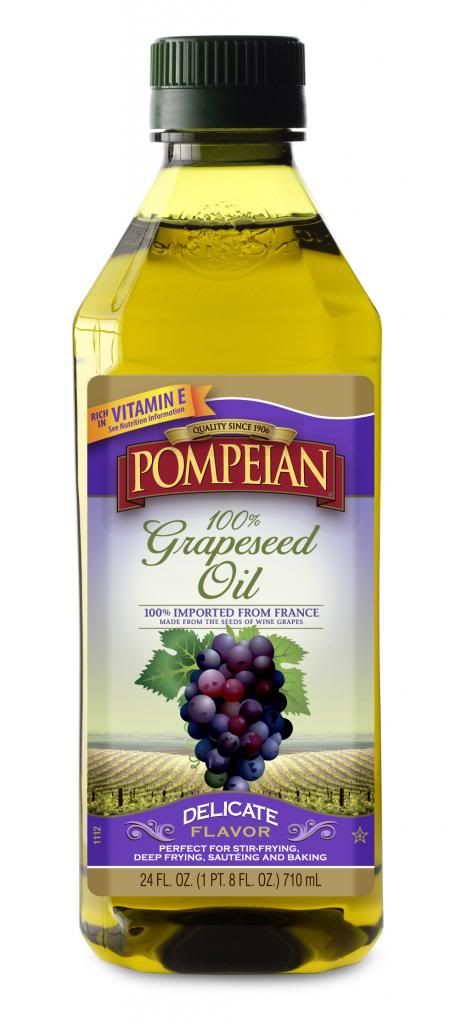 Introducing people to grape seed oil and the benefits of trying new cooking products has led to Pompeian's Time to Change Your Oil! Pompeian is challenging bloggers to reimagine their favorite recipe with healthy grapeseed oil in place of traditional butters and fats. Check out the semi-finalists and case your vote for the most creative and appetizing recipe now through Sunday, 12 May 2013.
The winner, chosen by Hungry Girl Lisa Lillien, will get an all expense paid trip to BlogHer Food '13 being held in Austin, TX this summer. Oh, and you get a voucher for a free bottle of oil just for entering!
While you think about which recipe you want to re-imagine, try out this delicious recipe for Smoky Fried Chickpeas provided by Pompeian.
Now, get cooking with some new oil and then go vote for the semi-finalists!. YOU can influence which recipe will be featured through out BlogHer Food '13 this summer!