Thank you to Blendtec for generously providing the Designer 725 & Twister Jar for this giveaway! The recipe and opinions in this post are 100% mine.
Almost every Friday night, we go to our local Mexican restaurant for chips, salsa and guacamole. I love cantina style salsa and make it at home all the time to bridge the time between Friday nights. At home, we make cantina style pineapple salsa for something a little different.
I use my blender to create the salsa and it makes it so easy to quickly whip up a batch. I've partnered with a few other bloggers to giveaway and awesome Blendtec blender so be sure to scroll to the bottom for all the details.
I use half fresh tomatoes and half roasted tomatoes in the salsa because I love the smoky flavor the roasted tomatoes offer. The pineapple is just a fun added ingredient that I stir in towards the end.
Cantina Style Pineapple Salsa:
3 lbs plum tomatoes
2 jalapenos
1/2 white onion, halved
2 cloves garlic
1/4 cup cilantro
3 Tbsp lime juice
1/2 cup diced pineapple
Let's Make It:
1. Preheat broiler to 500 degrees. Core 1/2 of the tomatoes and place on lined baking sheet. Place in oven under the broiler and broil until tomatoes are blackened and blistered. Remove from oven and let cool.
2. In the blender, combine onion, garlic, roasted tomatoes, remaining tomatoes, jalapenos, cilantro and lime juice. Pulse until roughly chopped and combined.
3. Transfer to salsa to serving bowl and stir in pineapple. Refrigerate until ready to eat.
As I mentioned above, I've partnered with Blendtec and a few other bloggers to bring you a ton of recipes to make using a blender…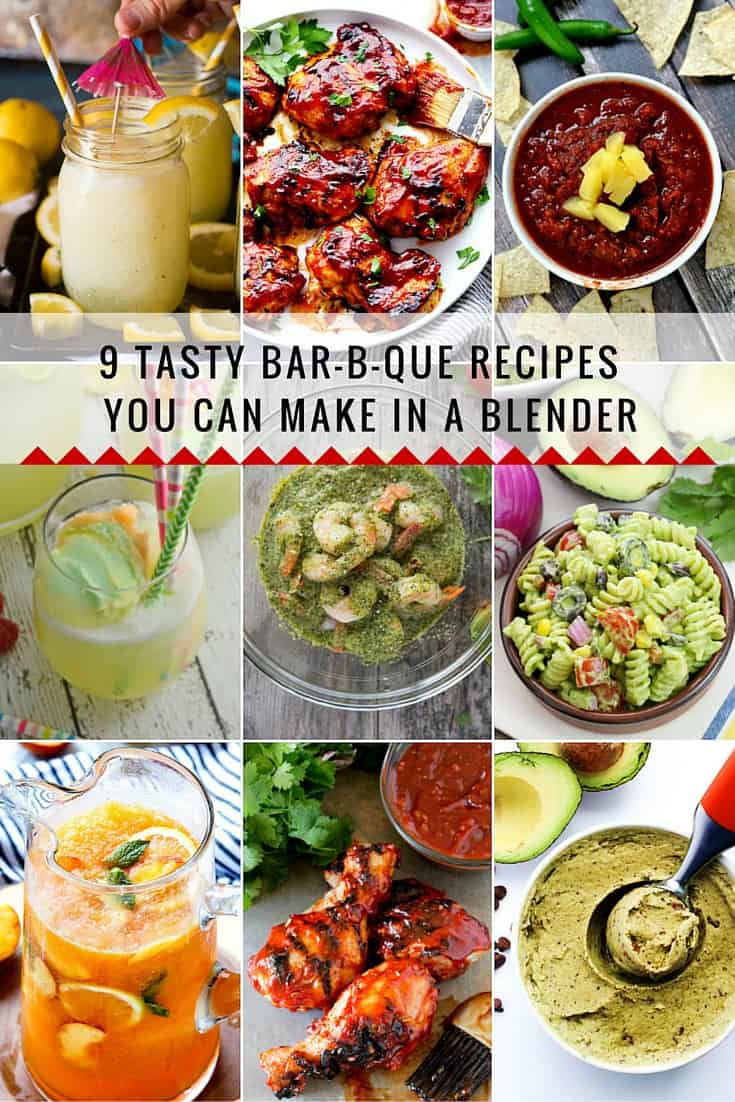 Frozen Lemonade Drink | Tastes of Lizzy T
Honey Chipotle BBQ Chicken | The Recipe Critic
Cantina Pineapple Salsa | My Suburban Kitchen
Frozen Limeade Sherbet Floats | Savory Experiments
Cilantro Honey Lime Marinade | Tried and Tasty
Avocado-Cilantro Pasta Salad | Love Bakes Good Cakes
Sparkling Peach Punch | Carlsbad Cravings
Hickory Smoked BBQ Chicken Drumsticks | The Stay At Home Chef
Mint Chocolate Chip Avocado Ice Cream | A Dash Of Sanity
AND to offer an amazing giveaway (open to U.S. and Canadian residents).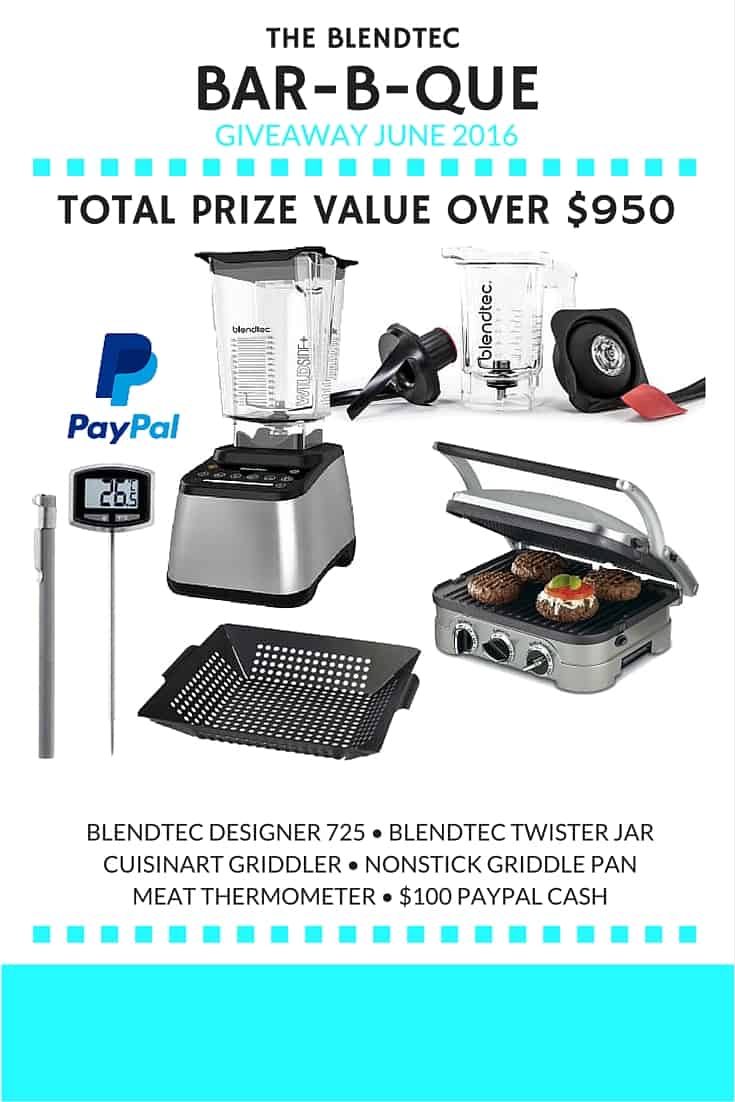 a Rafflecopter giveaway