Are you craving cake? I am after looking at this amazing recipe from Sarah at All Things with Purpose. She's here to share her blueberry lemon poke cake recipe today.
********************************************
Hi there! I'm Sarah from All Things with Purpose and I'm joining you today to share a fun dessert! I love simple, easy
recipes that can be thrown together in a pinch. Stop by sometime to see what we've got going on at All Things with Purpose. Maybe you've seen us around Pinterest.
Here are a few of our
popular posts…
Here's a variation of one of my all time favorite cakes… the poke cake.
It's moist, it's fruity, it is versatile. You can use different flavors of jello or food coloring to fit any occasion. Here's how I made this one, combining two Summer favorites: Blueberries and Lemonade.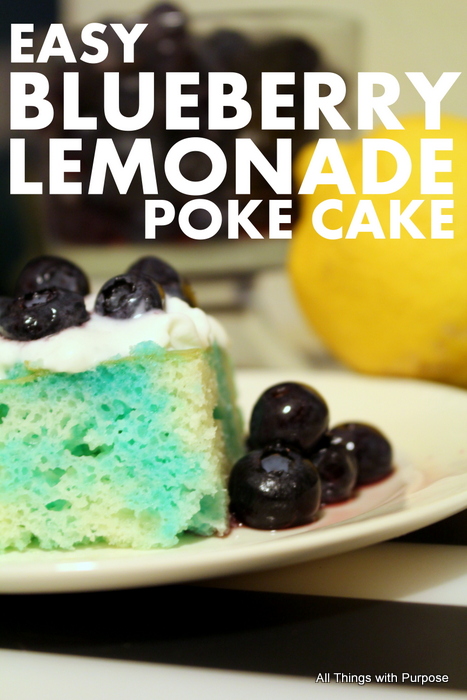 …